Ready to download accessible icons
Read Me Icons support people who struggle to read, or are learning English to understand information or instructions. 
Designed by people who develop Easy Read documents for disability providers, our icons will support your simple language web page or documents to provide clear, accessible information.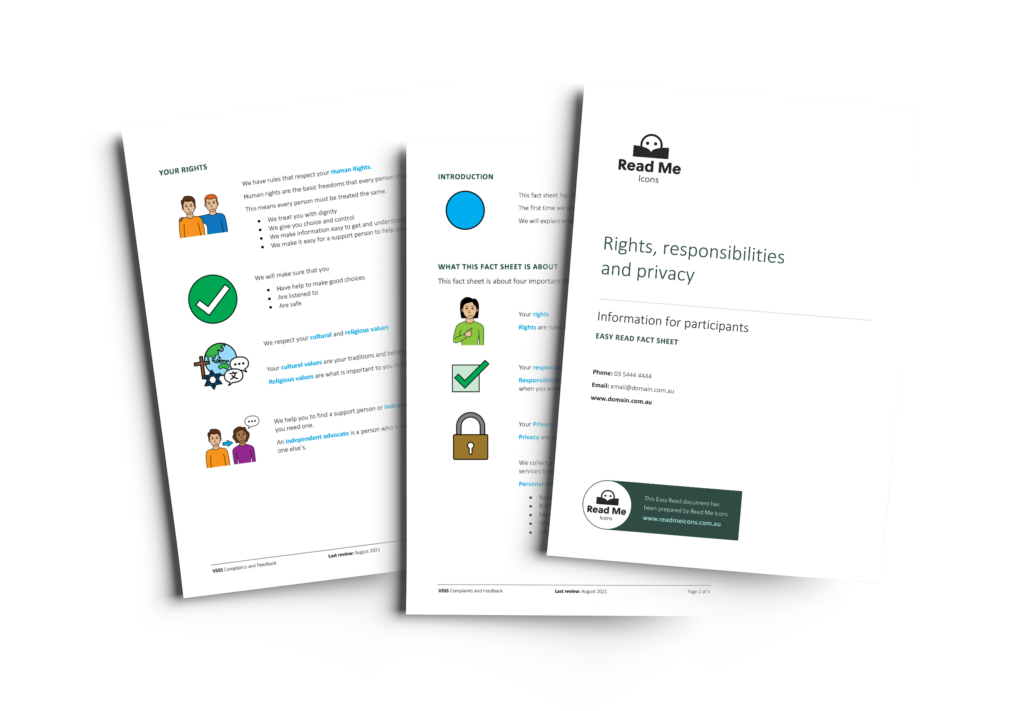 Easy Read is also known as Easy English, Easy Write and Easy Access. This writing style is simpler than Plain English. Easy Read uses short, clear sentences, limited punctuation and lots of space between lines, the content is supported by simple images or pictures.
Save with a subscription pack
Value Starter Kit
Convenient pack with over 200 icons included
Subscription
Download 5 new icons per month

Receive further discounts on all other purchases
Individual icons
Choose from the entire Read Me library

No subscription necessary
Read Me Icons have been created by the team at Tough Cookie Marketing, who when developing Easy Read documents for clients, were continuously frustrated by a lack of clear, relevant, and attractive icons available, difficulties with licensing, and having to buy hundreds… when you only need a few. 
We're passionate about ensuring everyone can access clear, easy to understand information, regardless of your abilities, or language barriers.
Read Me Icons help organisations to communicate with everybody, with affordable, relevant and accessible files.  Buy just what you need, or buy a pack, and no on-going license fees or use limitations.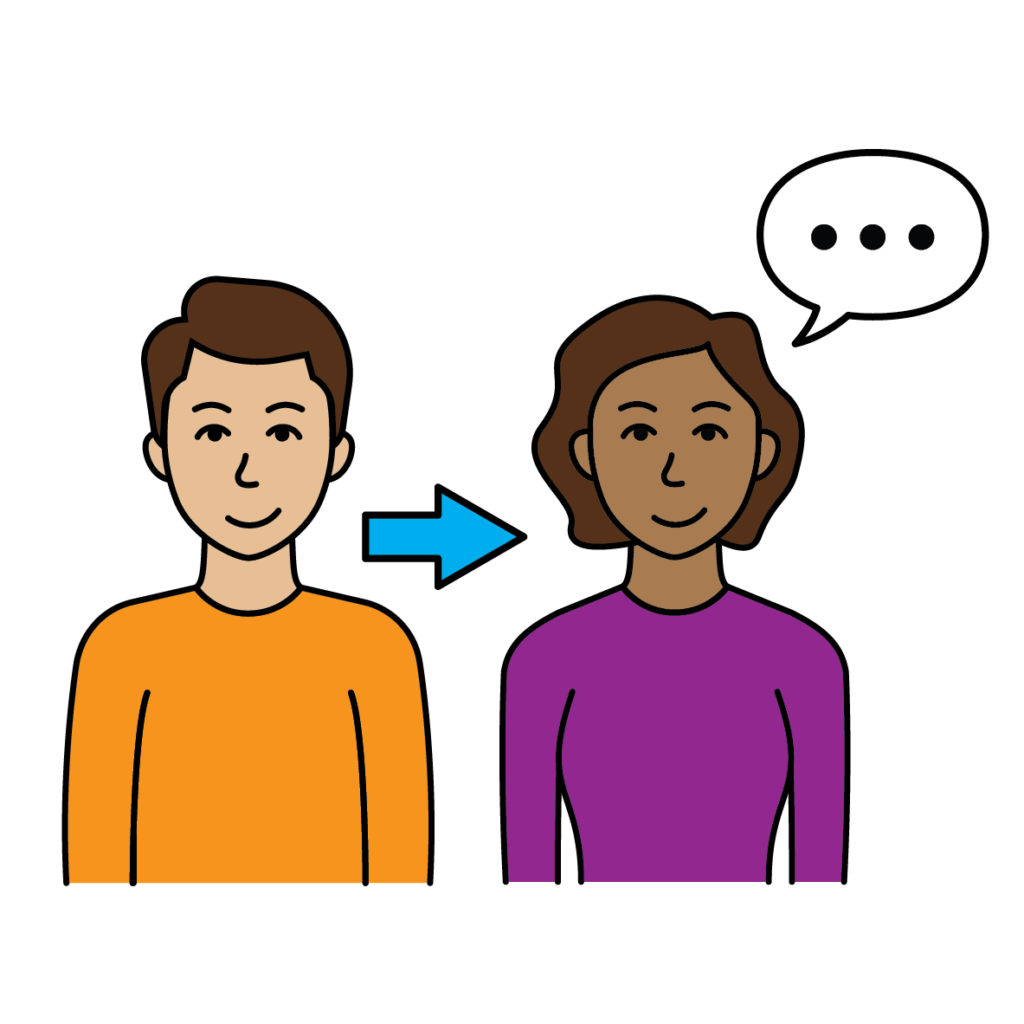 CREATE ACCESSIBLE, EASY-TO-UNDERSTAND DOCUMENTS WITH READ ME ICONS
Communicate simply and clearly using Read Me Icons on your Easy Read documents
Develop your own using the Read Me Icons library, or ask us to assist with converting your documents or communication needs.
ICONS AND EASY READ SERVICES
Frequently Asked Questions
If we haven't answered your question, get in touch with our team.
All enquiries will be answered within two business days AEST.